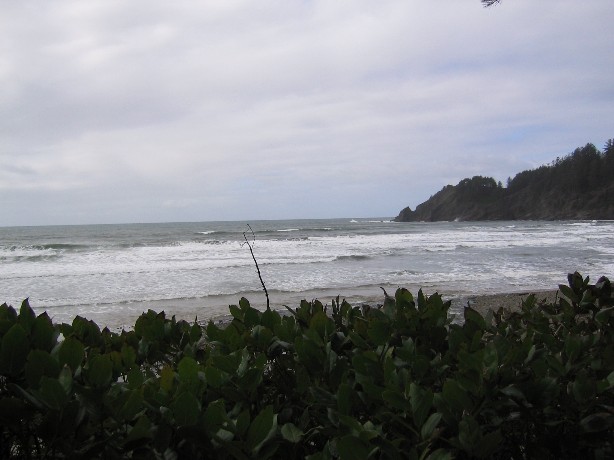 On this day we decided to hike up a small mountain. We started near Cannon Beach and this is the area where Chris surfs.
Chris and Dave on the rocks.
Once we started on our hike we had to cross this bridge, which bounced up and down with our weight.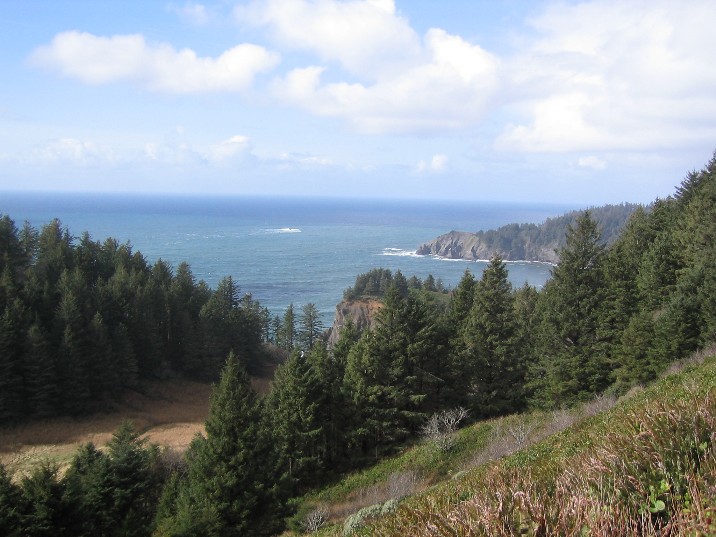 I took this about half way up to the top.
Here is a view from the top. The quality isn't the greatest but you get the idea.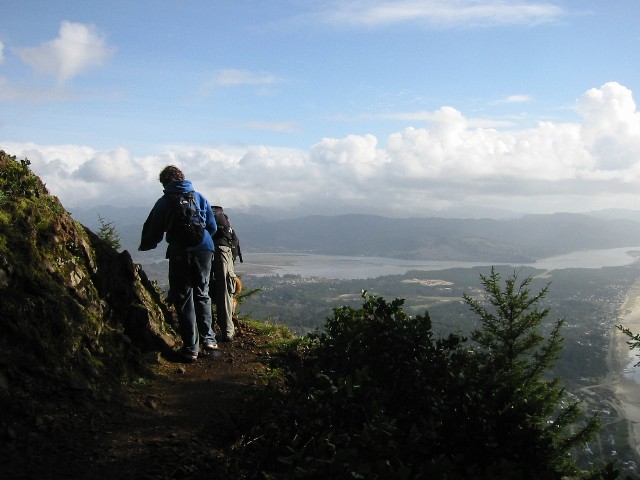 Picture by Dave.
Picture by Chris.
I took this of these dead trees with hanging moss on the top of the mountain.
On the way back we stopped off at a turnout and took a few pictures of the sunset.