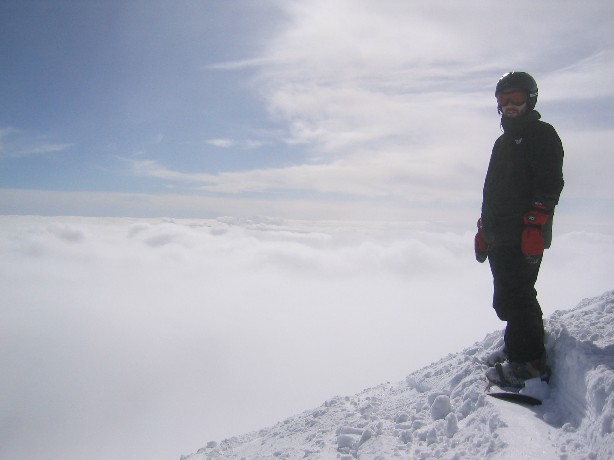 Dave at the edge of the world. Unfortunately, Chris' neck pain kept him from riding this first day at Mt. Bachelor, near Bend, OR. So Dave and I took it upon ourselves to cover the mountain. Mt. Bachelor had received about 5" of snow the night before so we had plenty of powder to ride.
No corduroy here. A field of powder ready for riding.
Don gives a thumbs up to the surroundings.
The trees were heavy with snow. Sometimes when riding through them a big plop would fall near us.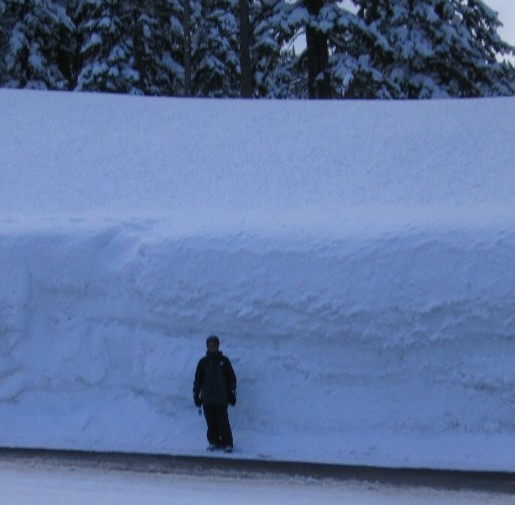 At the end of the day I had Dave take this pic of me standing by the parking lot snowbank.
That night I had my second chance to eat and drink at Deschutes brewpub. What a great place it is.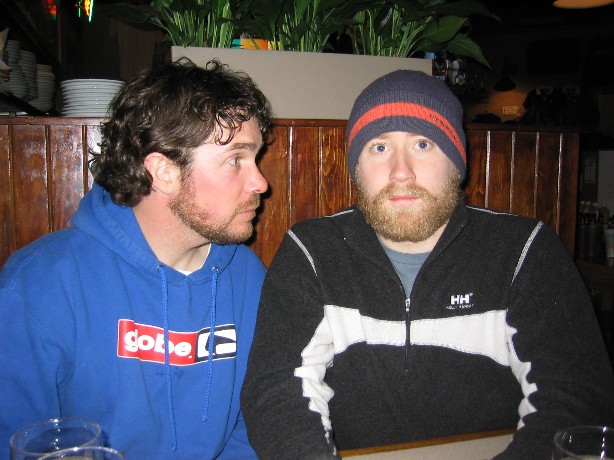 Don and Chris keep it real at Deschutes brewpub.