We said so long to Whistler and boarded the Greyhound back to Vancouver. Along the way we had wonderful scenic views, such as the one above (taken from the bus).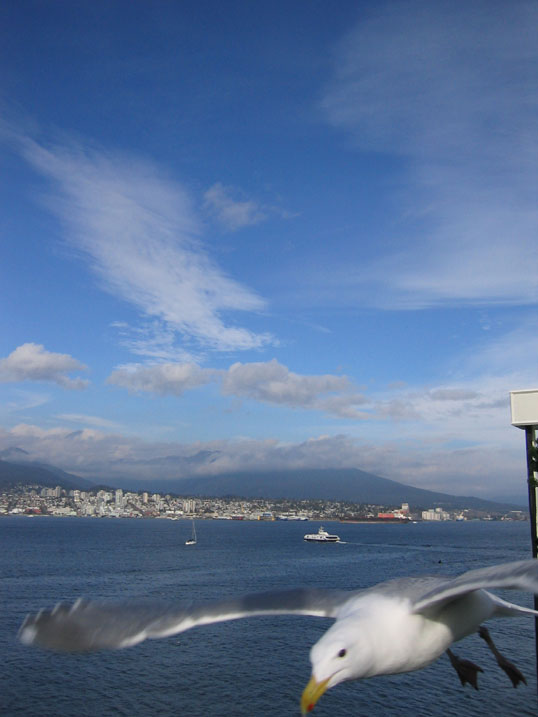 This bird flew into the frame as the shutter snapped.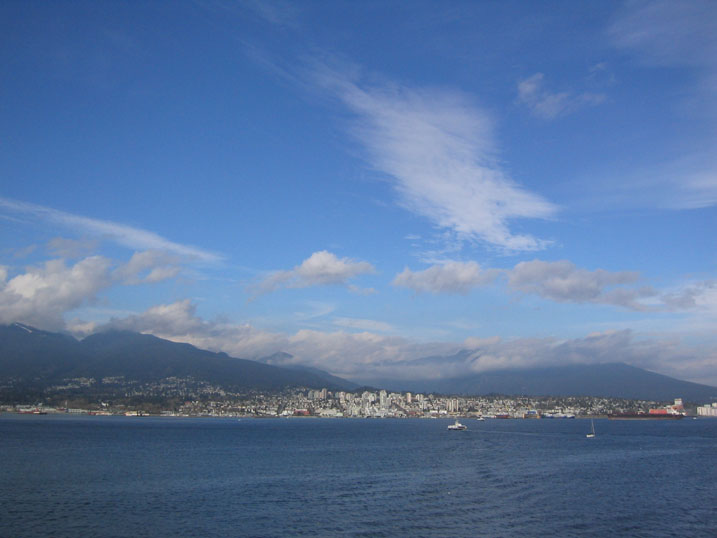 Vancouver bay (actual name?)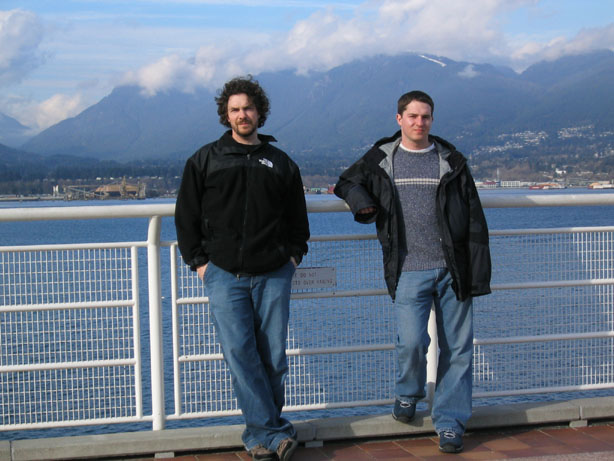 World-traveling dudes in spring time weather. Vancouver had trees in full, flower-springtime bloom.
Here is a panoramic view of the bay.
The morning of our departure we had a fabulicious breakfast of crepes at Cafe Crepe. I had dark chocolate and banana. Actually, it rivaled and/or surpassed any crepe I had in France.