On my last full day, Lane and I went to the expansive and varied Portland Saturday Market, which is partially held under Burnside bridge.
Here you can see part of the market under the bridge.
We also went to the massively impressive and renowned Powell bookstore.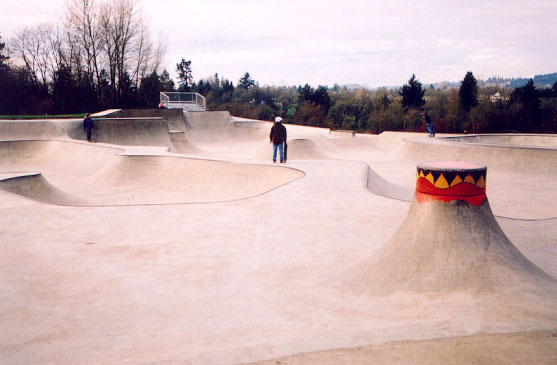 Chris and I went to the famously smooth Newberg skate park for a couple hours of riding. These two pictures were taken last year, but they show you what it's like.
Aric grinds in March 2003.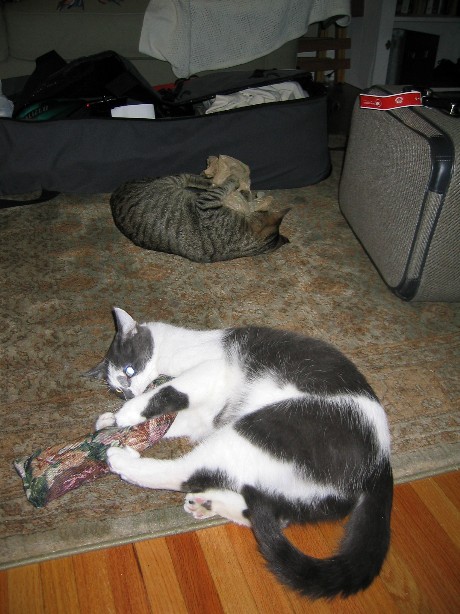 I had bought an organic catnip pillow at the Portland market. Flannery just about exploded with ecstasy while Berlin was content with the catnip-scent-laced plastic bag it came in.